The DandM FITNESS Family of
​Associate & Independent Trainers, Coaches and Instructors
---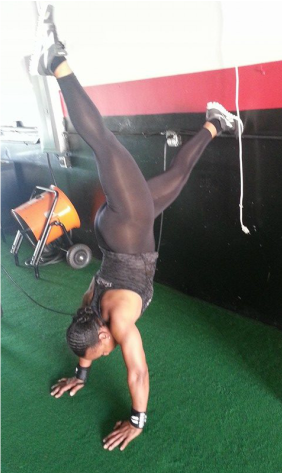 Marilyn Marshall, DandM FITNESS
- PCDI CPFT
- Boot Camp Instructor
​
I am a wife and a mother of three. Before my pregnancies, I was in pretty good shape. After having my children and getting caught up in the everyday routine as we all do, I saw my body change. The weight had crept up on me and I hadn't even realized it. It was time for me to do something. I turned to fitness and weight lifting to get me back on track. This was the smartest thing I could have done for myself and my body.
What started out as work turned into a love and passion. I wish that I could bottle the feeling that working out gives me. In the words of Oprah "There is nothing like feeling strong" and "Nothing taste as good as skinny feels." My goal has been to empower women through health and fitness in order to live a happier and productive life. One of my specialties is pre/post natal exercises. It is so important for women to have good health before, during and after a pregnancy. It has been proven that if you are working out during your pregnancy, it will be a lot better experience for you and your new baby.
There is a misconception among women in regards to training with weights. Let me tell you, there is no way that you can gain the amount of muscle that predicates this misconception. You would have to be lifting very heavy and taking all sorts of damaging "supplements." I believe that there is a right way and that there is a wrong way to accomplish your goals. By modifying your eating and adding necessary protein in addition to a good old fashion workout, we can accomplish your fitness goals together; safely. I believe in taking each person and personalizing their workouts. I then step into that same workout with you and push you beyond where you think that you can go and beyond what you think you can do.
I am dedicated to helping you reach your fitness potential. I am here and ready to help you. Are you ready? If so, then
Come Step Into Our Zone!
What to expect when you train with me? A no non-sense work ethic with a desire to get results. Because at the end of the day, that's what you pay me for. I'll do my part, but you must do yours as well when you leave my presence.
Visit and Like our Facebook page:
www.facebook.com/DMFInc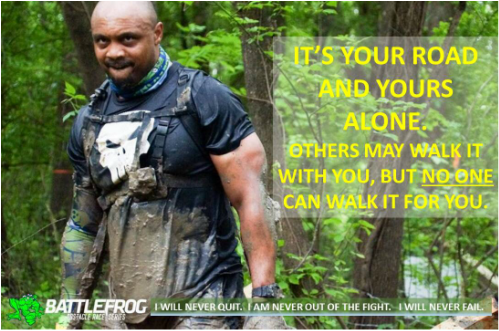 Don Marshall, DandM FITNESS
- NESTA CPFT
- Boot Camp Instructor
- OCR Competitor
​
I attended Texas Tech University in Lubbock, TX where I completed by Bachelor of Business Administration Degree in Management Information Systems (MIS) with a minor in Recreational Leisure Services in 1995. I am also a member of Omega Psi Phi Fraternity, Inc. Xi Eta Chapter.
I went to Tech on a football scholarship in 1990 after graduating from Grand Prairie High School in Grand Prairie, TX. I was an All-American running back and top ranked sprinter throughout my high school career. One of the most memorable highlights of my high school career came early.
As a freshman, I did what no other freshman has done before nor since me; won both the 100 meter and 200 meter dashes at the State Class 5A track meet. I was recruited by all the top schools but chose Tech shortly after my recruiting visit.
The fitness work ethic that I developed throughout my athletic career has continued on past the playing field. In July of 2003, I received my 1st degree black belt in Tae Kwon Do. Then in June of 2004, I received my personal training certification through NESTA, the National Exercise and Sports Trainers Association. The years between my college graduation and me earning my personal training certification were filled with attempts to play in the Canadian Football League, the NFL and also included a summer with a start-up Regional Football League in Houston, TX. However, an old hamstring injury resurfaced and forced me to re-evaluate these attempts. Never losing the desire to workout and compete, I continued as best I could to work out and stay in shape. The turning point for me was in 2002 when I weighed 245 lbs. That was the most that I had ever weighed in my life. I graduated from high school weighing a 180-185 lbs. and from college weighing 205-210 lbs. I am now in the range of 219 to 225 lbs. with a lower body fat percentage of less than 16% down from 27% and increased muscle mass and definition. I have a personal goal of 9% body fat. My weight really wouldn't matter at that point, just as long as the muscle definition is there.
I want you to be assured that I will do my part to help you accomplish your fitness and athletic goals. My question to you is, Are you ready to do your part? If so, then
Come Step Into Our Zone
!
What to expect when you train with me? Well, any and everything. I want to keep you guessing and always want to challenge you. I will not ask for you to do any workout that I will not or have not done myself. In my workouts, YOU are the variable. the honor system is a method I use during my sessions. Only YOU truly know if you are or have given your best in a workout. Keeping form and technique in check - Don't Cheat Yourself, Treat Yourself!
Visit and Like our Facebook page:
www.facebook.com/DMFInc
DandM FITNESS Associate Trainers
---
Independent Trainers & Coaches Corner
​Derry Franklin




DFranklyFit

- NASM Certified Fitness Trainer
​Phone: 682-433-7912

I was always the "Health Freak" in the household and enjoyed teaching and showing my family workouts and nutritional facts. I realized that the best feeling in the world is obtaining knowledge and not only putting it to use, but using it to help better the next person. DFranklyFit is here to simply educate, motivate, and inspire while helping you reach your specific goals!

​*Contact directly for any additional information.
---
​Danielle Bradley
Jackie J. Fitness- NFPT Certified
Phone: 817-642-7457

It's one thing to reach your fitness goal, but it's another thing to maintain that goal. Jackie J. Fitness is all about making exercising a lifestyle! 💪🏾

​

Visit and Like on Facebook www.facebook.com/JackieJFitness​*Contact directly for any additional information.
---
​Coach Robert (Rob) Taylor
GOT SKILLS BASKETBALL ACADEMY


Phone: 817-800-7421

Rob Taylor offers basketball skills training and player development for beginner to elite athletes throughout the DFW Metroplex.

GOT SKILLS BASKETBALL ACADEMY was founded in 2013 by Coach Robert Taylor, a Bay-area, California native. Coach Rob was a point guard who played collegiate basketball at the #1 Junior College in Northern California, West Valley Junior College.

West Valley JC

Sonoma State

Pro Am Semi-Pro

After attending JC, the point guard transferred to Sonoma State University. He then played a semi pro league out of San Francisco. He went on to coach high school and AAU Basketball, though skills training and player development most definitely became his passion.

Coach Rob says: "We want to encourage young boys and girls to fulfill their sports dreams by enhancing their basketball skills". His philosophy is to teach the importance of education, sportsmanship, self-discipline and motivation, while instilling solid basketball fundamentals.

We coach and train players as if they are in a Division 1 program by demanding the execution of proper basketball techniques. This enables players to compete at a higher level with their respective school team and within our program.

Beginner Level: Basic fundamentals, ball handling, shot mechanics, basketball IQ, defense and conditioning.

Intermediate Level: Fundamentals, ball handling, shot mechanics, conditioning, defense, basketball IQ, contact, dribble attack, finishing, balls screens and midrange workouts.

Advanced/Elite Level: The full arsenal of advanced attacks, medicine ball training, conditioning, two ball, fundamentals ball handling, shot mechanics, basketball IQ, dribble attack, finishing, shot selection, contact, balls screens and midrange workouts.

Visit Websitewww.gotskillsbasketball.com
​*Contact directly for any additional information.
---

Rochelle "SGT RO" Russell
ZUMBA Instructor
Phone: 214-616-8552

Classes at DandM FITNESS are currently being held on
- Saturday Mornings at 9:30am
- Monday Evenings at 7pm
- Wednesday Evenings at 7pm

Come and join "SGT RO" for a dance party like no other and bring a friend to be a part of the fun.

*Contact directly for any additional information.